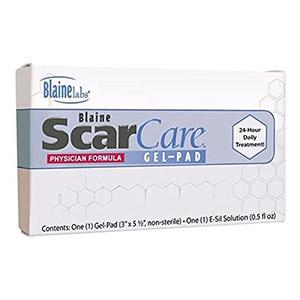 Blaine ScarCare Gel-Pad®
Clinically tested
Provides superior occlusion and compression to flatten and fade hypertrophic, keloid, and hyperpigmented scars of any age. (No compression dressing necessary.)

Utilizes Blaine Labs' patented, advanced technology combining medical-grade silicone gel sheeting with vitamin E and Benzalkonium Chloride.

Patented silicone gel matrix is completely self-adhering.

Product is reusable—with proper care, stays tacky for up to 3 months.