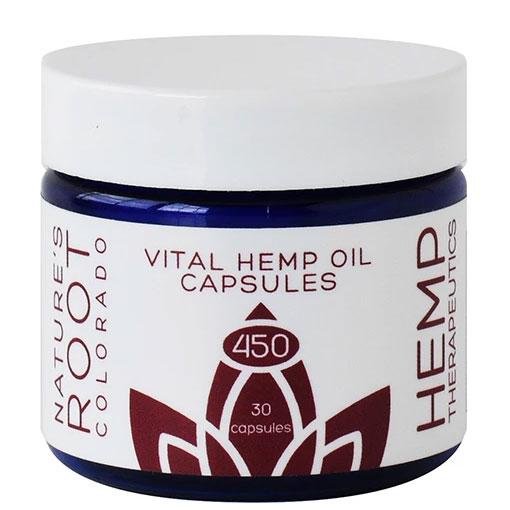 Vital Hemp Oil Supplement Capsules-450
Organically and locally grown in Colorado, our Vital CBD Capsules are an effective delivery of the incredible benefits of hemp. Convenient and easy to swallow, our capsules provide an overall sense of well-being and balance within the body.

Testimonial Based Claims & Benefits:
• Pain-reliever
• Anti-inflammatory
• Anti-anxiety
• Enhance mental clarity
• Neuro-protectant
• Reduction of vomiting and nausea
• Increase overall energy and a sense of well-being.
Choices: (30 capsules per bottle)
Vital Gel Caps 450 provide 15mg each capsule

Key Ingredients:
Non-GMO Cannabidiol Rich Hemp Oil
Gelatin Capsules
Organic Coconut Oil